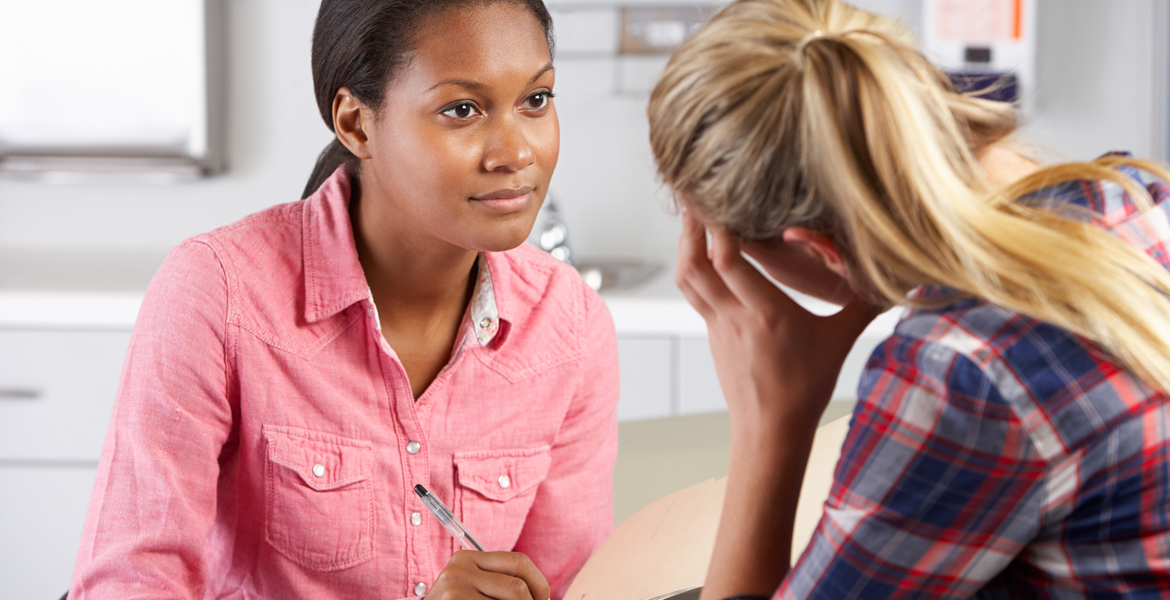 Do you have unresolved emotional traumas or do you experience painful memories of the past coming back to you?
Do you suffer from frequent feelings of guilt, shame, anxiety or low self-esteem?
Do you often think about what you should and should not have done, what others will think of you, feel often rejected, or struggle with self-condemnation?
Do you have trouble setting boundaries and feel you can be easily abused by others?
Do you feel empty, depressed, unstable, have trouble managing anger, or is your communication too withdrawn or indirect?
Do you have trouble trusting people and experiencing meaningful connections and closeness in relationships?
Do you suffer from anxiety, depression, pot some type of addiction or unwanted behavior?
All of these may be signs of toxic beliefs and unresolved traumas, untreated pain and wrong beliefs and patterns from the past. Present situations you experience can trigger strong and inappropriate emotions and thought processes that do not help you, and often destroy your concentration, ability to work, achieve goals and dreams, build healthy relationships, and communicate healthily. They can also manifest as a variety of chronic health problems, insomnia, tightness, or a tendency to overuse alcohol, cigarettes, and other addictive substances. Unresolved traumas can damage your self-image, self-confidence, and perception of your own identity.
The good news is that there is a solution and you can embark on a process of change, healing emotions, renewing the mind and building new healthier habits and ways of functioning that will bring you and those around you more joy, peace and contentment.
How do the meetings look - what can I expect?
In the first meeting, I will listen to you, what is bothering you and where you would like to see change. Through questions, I will make an overview ("diagnostics") of your problem and potential roots, we will formulate together the goal of our joint work, the so-called "Therapeutic or counseling contract" and I will suggest to you how we could proceed. We always work on what the client wants, what he is prepared for, with the goal with which he identifies with.
Subsequently, we will make an overview of your coping mechanisms, support network and resources, and strengthen what is needed to have the background and support to start resolving deeper roots od the problems. I will help you with specific advice and principles, you will get certain assignments for home work, as you move on.
In the next phase, if the root of the problem is mainly unprocessed emotions, we will work mainly through reintegrative therapy to realize and feel your emotions, especially in connection with problematic situations and reactions that bother you. By bridging into a triggering traumatic experience through imagination and relieving painful emotions, and destructive beliefs, using self-compassion, you will experience a corrective experience and new awareness and healthier beliefs about yourself, others and life, as your present you will touch and communicate with your inner child or "your deep heart". Subsequently, we will anchor these into the present and you will learn to apply them in new reactions in practical life, which leads to alleviating symptoms of problematic emotions and behavior.
In the final phase of the sessions, we consolidate the newly acquired beliefs, emotions and skills to respond and process stimuli in a new way.
If the root of the problem are other factors such as confusion, bad habits, thoughts, or ambiguity in how to react, or lack of positive resources, the process can be lead using other counseling and psychoeducational techniques. To clarify what is happening, how to look at the situation differently, understand it, yourself, others and learn how to react differently can be helped with professional advice and principles in the field of relationships, communication, work, time and resource management, stress management, understanding personalities and differences, or coaching and solution-oriented techniques aimed at finding new solutions to the desired goal.
We adjust the content of the session, the method of conducting the process and thus the chosen techniques to the needs and goals of the client. We therefore work with a "client-oriented and solution-oriented approach" and an "emotionally and imaginatively focused trauma therapy". We also provide specific medical and pedagogical counseling in the field of raising children, problem teenagers, family and couple dynamics and partner counseling.
If you have found yourself in this article, you are interested in it and you are looking for a change, do not hesitate to contact us, we will be happy to help you.